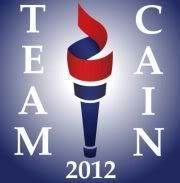 Are you a 1 in 100? Join me today in supporting a Real Leader with Real Solutions.
Dear Patriot,
I am honored and humbled by the outpouring of support since I began exploring a run for the Presidency. 15,000 people attended the announcement rally in Atlanta's Centennial Olympic Park. Thousands more of you have offered to volunteer, connected through social media and donated to our campaign.
Thank you for your generous donation to help our campaign turn up the heat! I hope you enjoyed the video and I hope you will share the link to ARealLeader.com with your friends on Facebook, Twitter and other Social Media!
Thank you and God Bless You.